Cronosurf is meant to be built soon as a real watch for your wrist.
Stay tuned!
Cronosurf Wave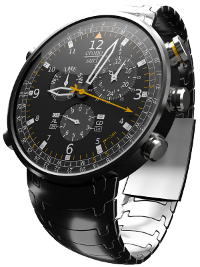 This is how
Wave
– the flagship of Cronosurf – could look one day.
Planned extra features:
Stainless steel or titanium case
Sapphire cristal
Water resistant to 200 meters
Solar powered
Radio Controlled
Cronosurf Breeze Simple, elegant, thin and lightweigth – surf the time like a breeze!